Breakdown Recovery & Car Towing / Tow Truck Service
London, Berkshire & Buckinghamshire
London, Berkshire & Buckinghamshire
When you find yourself stranded due to a vehicle breakdown, you need a reliable and swift recovery service. Look no further than One Stop Recovery 24/7, London, Berkshire & Buckinghamshire's leading name in 24-hour breakdown recovery and car towing services.
Whether you're searching for a "tow truck near me" or "breakdown recovery near me," our expert team is always on standby to assist you. We specialise in car recovery, offering everything from tow trucks to car towing services tailored to your needs. Our rapid response times and professional service make us the go-to choice for car recovery in London, Berkshire & Buckinghamshire.
Need a car towing service near you? Our fleet of tow trucks are strategically located to reach you quickly, ensuring you're never stranded for long. We also provide transparent car recovery quotes, so you know exactly what you'll be paying. 
From towing cars to comprehensive recovery breakdown solutions, we've got you covered. Trust One Stop Recovery 24/7 for all your car breakdown recovery needs across London,  Berkshire & Buckinghamshire. Experience peace of mind that comes with knowing you're in expert hands.
24 Hour Car & Vehicle Services We Offer:
At One Stop Recovery 24/7, we go beyond being a standard roadside assistance service to become your trusted ally when you're stranded or in distress.
Operating around the clock (24 hours a day), we offer a wide array of vehicle services designed to meet your specific needs. Whether you find yourself in need of a tow truck in the dead of night, require immediate flat tyre repairs, or are seeking a quick jump start to revive a dead battery, our team of trained technicians are always ready to assist you.
We pride ourselves on our quick response times and professional service, ensuring that you're never left stranded for long.
Our services are not only efficient but also competitively priced, making us the go-to choice for vehicle recovery in numerous locations including London, Berkshire, Buckinghamshire, Heathrow, Reading, Slough, Windsor, Bracknell, Maidenhead, Wokingham, High Wycombe, and Uxbridge.
With One Stop Recovery 24/7, you can rest assured that help is always just a call away, providing you with the peace of mind you need during stressful roadside emergencies.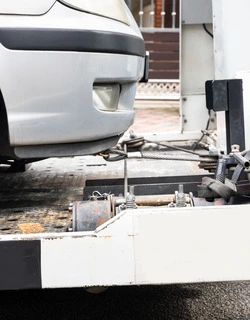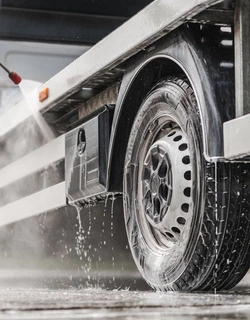 Emergency Car Recovery: When Time is of the Essence
When every second counts, our Emergency Car Recovery service is your go-to. Specialising in rapid response and efficient service, we ensure that your vehicle is recovered and you're back on your way as swiftly as possible. Our team is trained to handle a variety of emergency situations, from accidents to sudden breakdowns, ensuring that whatever the issue, we've got you covered.
Flatbed Tow Truck: The Safe Choice for Vehicle Transport
For those situations where a traditional tow truck just won't do, our Flatbed Tow Truck service offers a secure and reliable option for transporting your vehicle. Whether it's a luxury car, motorcycle, or commercial vehicle, our flatbed trucks are equipped with the latest technology to ensure a safe and smooth journey to your desired location.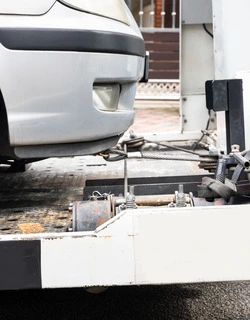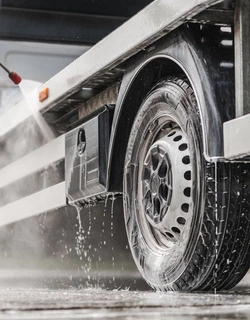 Motorway Breakdown Recovery: Quick and Reliable
Experiencing a motorway breakdown can be stressful. Our dedicated team is trained to handle breakdowns on busy motorways, ensuring your safety while providing a quick and effective solution. With our state-of-the-art equipment and experienced technicians, you can rest assured that you're in capable hands.
24-Hour Vehicle Recovery: Anytime, Anywhere
Our 24-Hour Vehicle Recovery service ensures that you're never stranded, no matter the time of day or night. From cars to commercial vehicles, we provide comprehensive recovery services that you can rely on. Our fleet is equipped to handle a wide range of scenarios, ensuring that whatever the situation, we have the solution.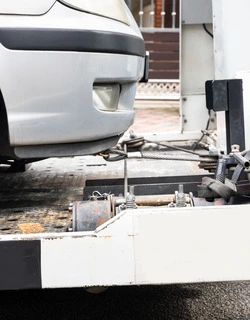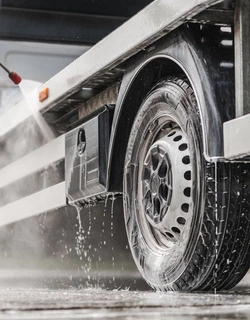 Affordable Car Towing Services: Quality Meets Value
In need of a car towing service that's both high-quality and budget-friendly? Our affordable car towing services offer the perfect blend of reliability and value. With transparent pricing and no hidden fees, you can be confident that you're getting the best deal without compromising on quality.
Flatbed Tow Truck: The Safe Choice for Vehicle Transport
From minor mechanical issues to major breakdowns, our vehicle Breakdown Recovery service provides a complete range of solutions. Our technicians are trained in the latest diagnostic techniques, ensuring that we can quickly identify the issue and get you back on the road as soon as possible.
One-Stop Recovery 247 Services
If you are looking for an effective and speedy car recovery and breakdown service anywhere in London, Berkshire or Buckinghamshire, we are the company you can rely on. Our well-trained and highly knowledgeable staff at One Stop Recovery 24/7 has years of expertise in offering unbeatable services to everyone in Slough Berkshire.
Contact us for any of the following services:
Vehicle Towing Services

Breakdown Vehicle Recovery 

Recovery of Accident Vehicles

Car Jumpstart Service

Nationwide Transportation of New and Used Cars

Fast Mobile Tyre Fitting Service

Scrap Car Purchase
Here are 8 Quick Tips to Prevent Car Breakdowns.
Check your tyres for signs of wear and tear on a regular basis.

Keep water in the radiator system of your car.

Check the engine oil level regularly.

At least once a year, get expert assistance from a technician.

Pay attention to the warning lights.

Follow your car's maintenance programs.

Inspect your battery connections and terminals on a regular basis.

Check the lights, wipers, and other safety features before beginning any journey!
Comprehensive 24/7 Vehicle Recovery and Roadside Assistance Services
When your car gives you trouble, our 24/7 Emergency Car Recovery and 24-Hour Vehicle Recovery services are here to help. With One-Stop Recovery 24/7, we'll handle everything from towing cars to full-on recovery breakdowns. We'll get your vehicle—whether it's a car or a commercial vehicle—to your chosen destination without any hassle.
The moment you ring us, our trained technicians are dispatched for Breakdown Recovery. Specialising in everything from motorway breakdowns to local car recovery, they're equipped to get you back on the road swiftly and effectively.
We're not just about towing cars. Our state-of-the-art equipment ensures that any vehicle, in any condition, can be safely transported. Need a flatbed tow truck for a special vehicle? We've got you covered.
But our services extend beyond just top-notch Car Recovery Services and emergency car recovery. One-Stop Recovery 24/7 also offers additional services like 24-Hour Mobile Tyre Fitting and buying scrap cars. Looking for a car recovery quote? We offer competitive car recovery prices that provide great value.
Our team is on standby 24/7, ready to handle any roadside or motorway breakdown emergencies. Whether it's a simple jump start service or more complex issues like accident recovery, we have the skills and equipment to resolve any car recovery challenges quickly.
Customer satisfaction is our top priority. From the moment you call for a car recovery service to the moment we drop your vehicle off, our team goes the extra mile to exceed your expectations. That's the quality and reliability that sets us apart in car recovery and breakdown recovery services.
FAQs about our Car Recovery Service
Q. How long should breakdown recovery take?
A.  At One-Stop Recovery 24/7, we aim for rapid response times in all emergency car recovery situations. The exact time can vary depending on your location and the complexity of the issue, but our goal is to reach you as quickly as possible, typically within 30 to 60 minutes.
Q. How much does roadside recovery cost?
A. The cost of roadside recovery can vary based on several factors such as the distance to be covered and the type of service required. At One-Stop Recovery 24/7, we offer competitive car recovery prices and transparent quotes to ensure you get the best value.
Q. Who pays for car recovery?
A. The responsibility for paying for car recovery usually falls on the vehicle owner. However, if you have a comprehensive insurance policy or a separate breakdown cover, the costs might be covered. It's best to check your insurance details to confirm.
Q. Does my car insurance cover recovery?
A. While insurance policies may vary in their coverage of car recovery services, you won't have to worry about that when you choose One-Stop Recovery 24/7. We handle all aspects of your recovery, including liaising with insurance companies, so you can have a hassle-free experience.
Q. How does car recovery work?
A. Once you call One-Stop Recovery 24/7, our trained technicians are dispatched to your location with the appropriate equipment for auto breakdown recovery. Whether it's a flat tyre at home, a roadside dead battery, or a motorway breakdown, we have the tools and expertise to get you back on the road.
Q. Will a garage tow my car?
A. Some garages offer towing services, but it's not a guarantee. One-Stop Recovery 24/7 provides a comprehensive range of services, including towing your car to a garage if needed.
Q. Can I legally tow a car?
A. Legally towing a car depends on various factors such as the type of vehicle, the equipment used, and UK law. For safe and professional car towing services, it's best to rely on experts like One-Stop Recovery 24/7.