We Provide World-Class 24/7 Recovery Service, Everywhere in Berkshire, Buckinghamshire; Surrounding Areas – Competitive Prices, Professional with Experienced Staff!
Are you a Slough, Berkshire driver looking for reliable 24/7 car recovery and breakdown services? Search no more! 
Wherever you need our services, here in Slough Berkshire or anywhere in the UK, our team is always available to help. Having access to expert car recovery and breakdown assistance has never been this easy. We are fast and efficient.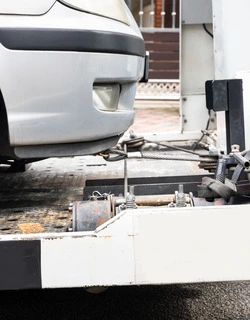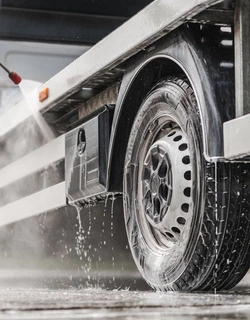 Are you looking for 24/7 Car Service?
We offer a 24/7 car recovery and breakdown service in Slough, Berkshire. We know that accidents happen when you least expect them, so we're always here to help.
When you work with us, you can rest assured that your car is in safe hands. We have the experience and expertise to recover your vehicle quickly and safely. We always prioritise speed, safety, and efficiency.
24/7 Car Breakdown Recovery Services
Due to Slough's closeness to the M4 and the M25, breakdown recovery services are regularly required and in high demand. Leaving your car after a breakdown is not a good idea. Getting it to safety, your home, or a mechanic workshop is always best.
To assist you in safely retrieving your car off the side of the road so you can deal with it later, we provide a speedy vehicle recovery service in Slough. 
We understand that you would like your precious car handled with care, which is exactly what we do. Call us, and we'll dispatch a representative immediately.
Contact us today for a free quote or to book our services!
One-Stop Recovery 247 Services
If you are looking for an effective and speedy car recovery and breakdown service in Slough Berkshire, we are the company you can rely on. Our well-trained and highly knowledgeable staff at One Stop Recovery has years of expertise in offering unbeatable services to everyone in Slough Berkshire.
Contact us for any of the following services:
Vehicle Towing Services

Breakdown Vehicle Recovery 

Recovery of Accident Vehicles

Car Jumpstart Service

Nationwide Transportation of New and Used Cars

Fast Mobile Tire Fitting Service

Scrap Car Purchase
Here are 8 Quick Tips to Prevent Car Breakdowns.
Check your tires for signs of wear and tear on a regular basis.

Keep water in the radiator system of your car.

Check the engine oil level regularly.

At least once a year, get expert assistance from a technician.

Pay attention to the warning lights.

Follow your car's maintenance programs.

Inspect your battery connections and terminals on a regular basis.

Check the lights, wipers, and other safety features before beginning any journey!
Why People Choose One-Stop Recovery Services
Car emergencies can happen at any time, and when they do, time is of the essence. With One-Stop Recovery 247, you can get your broken down to your preferred location in a matter of minutes.
Our expert technicians are dispatched just as you call to rescue your car with speed and efficiency.
No matter the state of the car, we have specialised equipment that will get it retrieved and safely delivered where you want it.
One-Stop Recovery services offer much more than just first-rate car recovery services. We also provide various car services, including purchasing scrap cars and mobile tyre-changing services.
We are on call around-the-clock for emergencies. Our team has the knowledge and expertise to solve any car recovery issue swiftly and effectively.
Customer satisfaction is always a priority with our brand, so our friendly staff will go over and beyond to ensure that your expectations are exceeded.
Frequently Asked Questions about 24/7 Car Recovery and Breakdown Slough Berkshire
Q: What Vehicle Type do you cater to on a 24 hours basis?
A: We service all vehicle types, from the car and commercial vans to buses and trucks within our local garage.
Q: During accident recovery, what are the things involved in it?
A: We tow your vehicle safely to your preferred location or the nearest garage during accident recovery for further assessment and repairs if needed.