Jump Start Service in Slough, Berkshire
Can't get your car to turn on? Are you looking for assistance getting your car or bike back up and running? Are you stranded and need a fast rescue? Good news! One Stop Recovery is the expert for Vehicle Jump Start Service in Slough, Berkshire.
We can come to your location in minutes to have your car functional again. On a 24/7 schedule, we are always here to the rescue, offering a convenient way to bring stalled vehicles back to life.
Call us now! Our service is fast and efficient!
Are you a Slough, Berkshire driver looking for reliable 24/7 car recovery and breakdown services? Search no more! 
Wherever you need our services, here in Slough Berkshire or anywhere in the UK, our team is always available to help. Having access to expert car recovery and breakdown assistance has never been this easy. We are fast and efficient.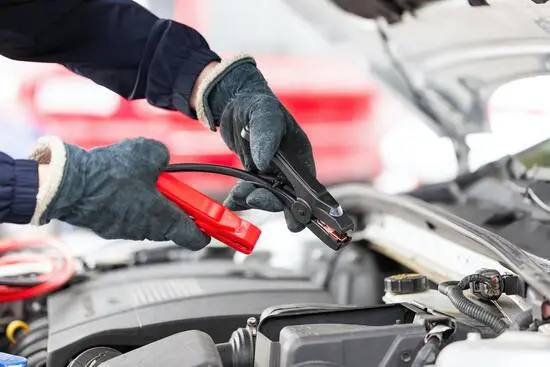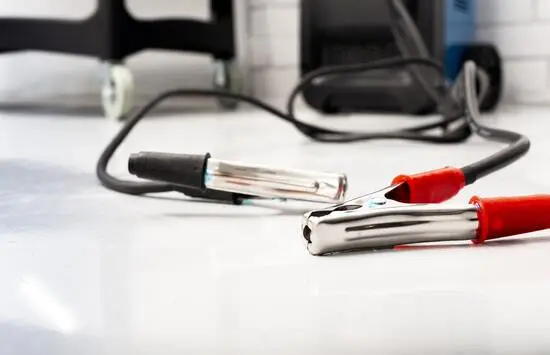 Looking for a reliable Jump Start Service?
One Stop Recovery is a professional, reliable, and affordable Jump Start Service. We are here to help you get back on the road as quickly as possible.
We know that being stranded on the side of the road can be a very frustrating and dangerous experience, so we work hard to get you back on your way as quickly as possible. Our team is experienced and knowledgeable, and we always go the extra mile to ensure our customers are happy.
Car Breakdown Recovery: Roadside Assistance
We also offer fast and reliable roadside recovery services for car breakdowns and accidents. As a local company, we don't overcharge. We can typically respond quickly anywhere in a 30-mile radius of our breakdown recovery Slough, Berkshire.
Car Recovery Service We Offer:
Car Jump Starting 

Van Jump Starting

Motorcycle Jump Starting

Vehicle Rescue

Recovery of Motorcycles

Vehicle Transportation

Breakdown Vehicle Recovery

Tyre Fitting Service

Purchase of Scrap Cars
Contact us today to book an appointment!
What is Jump Starting a Flat Battery?
After spending a lot of time being stationary on the driveway or in the same location, car batteries sometimes lose charge. Also, People frequently leave lights or radios on for too long when their cars are not moving, which can drain a battery.
When this happens, One Stop Recovery is the fast and affordable Jump Start Service you can trust to deliver flawlessly. If this has happened to you, we can send out a staff member to help you safely jump-start your vehicle so you can get it back on the road without delay.
Some Tips on Jump Starting a Flat Battery
Jump-starting is one of the most common services we provide. Understanding how to jump-start is important so you can do it yourself if you're ever in this situation.

Ensure both cars are switched off before connecting their batteries with the jump leads. Once connected, you should start the car with the working battery first and then start your vehicle.

If you don't see any lights coming on after a few minutes, your jump leads are likely not accurately connected. In this case, it is best to call us for professional assistance.
Benefits of Choosing One-Stop Recovery
In addition to being the leading Vehicle Recovery company in Slough Berkshire, there are many advantages of using One Stop Recovery 24/7.
We won't simply jump-start your vehicle and send you on your way; we'll also examine your battery health to see whether it's retaining a charge, if there's an acid leak and if it is safe for your vehicle. Our expert technician will advise you on the best solutions based on the findings. 
With One Stop Recovery, a delay is never experienced. Our vehicle jump-starting service is quick and dependable. We work fast to get your car, van or motorcycle back on the road in minutes. 
One Stop Recovery is always available, round the clock, every day of the week, even on public holidays!
We also provide other services, including vehicle recovery, tyre fittings, scrap car purchase and vehicle transportation.
The best part is that our service is always affordable, with no hidden fees or surprises.
Our team works hard to ensure that our customers are satisfied with their service. We are informative, experienced, and courteous. 
Contact us right away to get back on the road because we know how annoying it can be to be stranded on the side of the road!
Frequently Asked Questions about Jump Start Service in Slough, Berkshire
Q: Do you offer to jump-start motorcycles?
A: Yes, we offer Jump Starting services for cars, vans, and motorcycles.
Q: How much does Jump Starting cost?
A: Contact us today with your location, so we can give you a price before dispatching one of our technicians.
Q: What should I do if I can't jump-start my car myself?
A: If you are unsure how to jump-start your car properly, it is best to call us for assistance. Our knowledgeable and experienced team will ensure that your car is jump-started safely so you can get back on the road quickly and safely.
We have an experienced team of mechanics who know how to efficiently jump-start any vehicle to have your car running again. We are equipped with the latest technologies that jump-start any car, make or model.
With our services available across Slough Berkshire, UK, we are always committed to giving a fast turnaround and providing dependable services for all customers. So, don't hesitate! Let One Stop Recovery Services help restore your vehicle so you can resume driving without difficulty.
Contact us today to discuss more.