Reliable Breakdown Recovery by One Stop Recovery 24/7
Covering London, Berkshire & Buckinghamshire
Navigating the challenges of a sudden vehicle breakdown requires a dependable and expert service – precisely what One Stop Recovery 24/7 offers. We're more than just a recovery service; we're a team committed to delivering prompt, effective solutions round the clock.
Our services are tailored to meet the needs of every motorist, from individuals stranded on busy motorways to those facing car troubles in remote areas. With a fleet of state-of-the-art recovery vehicles and a team of seasoned professionals, we are equipped to handle a range of breakdown scenarios. We understand the stress and inconvenience caused by vehicle breakdowns, and our goal is to provide a service that not only resolves your immediate problem but also ensures your safety and peace of mind.
24-Hour Breakdown Recovery: Ready for Any Emergency
Our 24-hour breakdown recovery service stands as the cornerstone of our commitment to you. We recognise that breakdowns can occur at the most inconvenient times – whether late at night, during rush hour, or on holiday weekends.
Our operations centre is staffed 24/7, ensuring that whenever you call, a knowledgeable and friendly professional is ready to assist. We prioritise rapid dispatch to minimise your wait time and stress.
Our technicians are adept at diagnosing and resolving a variety of mechanical issues on the spot, and when more complex repairs are needed, we offer vehicle towing services to a repair facility of your choice.
Quick, efficient, helpful

John Doc

Excellent service and quickly turned up to recover my broken down car. Would definitely recommend to everyone.

Uwais Ilyas

Reliable, professional & affordable. These guys are the best in the game ! Used them twice now and I don't think I'll use anyone again. Speak to Adam on the phone when you call .. very competitive rates compared to other recovery services in the area.

zohaib zafar

Unmatched Response Time for 24/7 Breakdowns across London, Berkshire, Middlesex & Surrey
As soon as you contact us, our operations team rapidly dispatches the nearest recovery vehicle from our strategically placed fleet, covering a wide area for swift assistance. Our technicians, positioned to ensure optimal coverage, are adept at navigating to your location quickly, significantly cutting down response time.
On arrival, they promptly assess and address common breakdown issues, equipped with a diverse toolset for on-the-spot solutions like battery jumps or replacement tyre fitting. For more complex repairs, we offer speedy towing to garages or chosen locations.
At One Stop Recovery 24/7, we combine speed with thoroughness and reliability, understanding the urgency in breakdown situations and providing efficient, stress-free recovery services.
At One Stop Recovery 24/7, our expertise lies in addressing diverse vehicle breakdown scenarios with proficiency and care. We focus on delivering swift recovery solutions, ensuring your vehicle's safe transportation for necessary repairs.
Roadside Assistance & Quick Fixes
While complex mechanical repairs aren't performed on-site, our team efficiently handles issues resolvable roadside. This includes jump-starts for flat batteries and fitting spare tyres for blowouts or punctures, often crucial in quickly getting you back on the road.
Secure Vehicle Transportation
In instances where vehicles require more comprehensive mechanical work, our priority is to ensure a secure recovery and transport. Understanding the stress of breakdowns, we offer reliable towing services for a range of vehicles, including family cars and high-performance models, to garages or locations of your choice.
Professionalism & Urgency in Every Situation
Our recovery team, trained for rapid assessment and response, handles each situation with unmatched professionalism and urgency. From simple jump-starts to complete vehicle recoveries, we consider every aspect of your safety and the logistics involved in reaching a safe destination.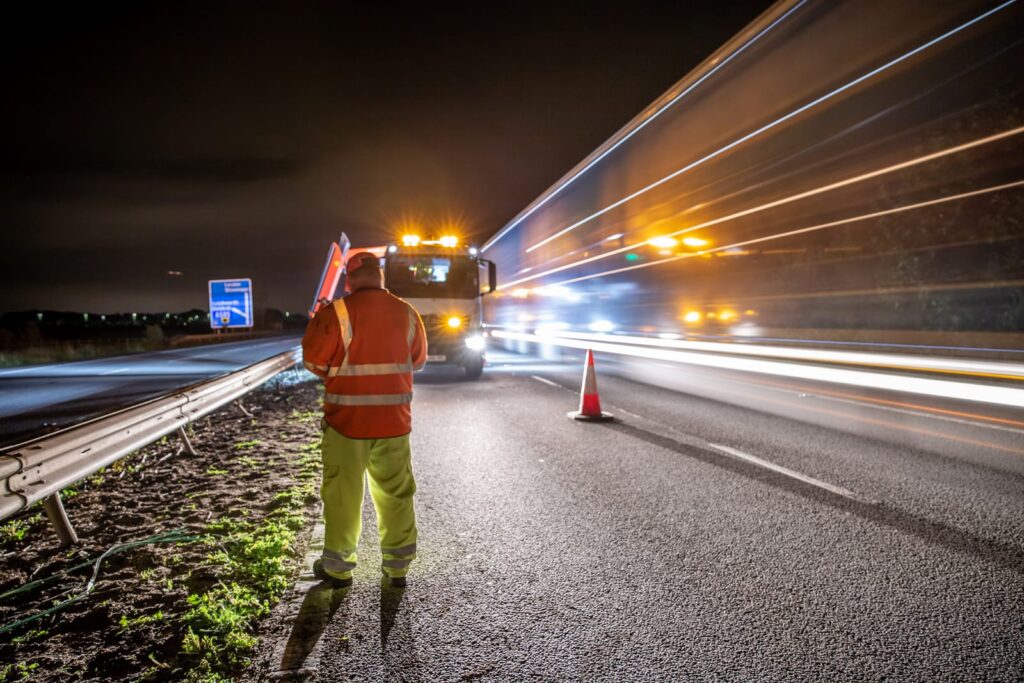 Ensuring Safety & Compliance during Motorway Breakdown Recovery
At One Stop Recovery 24/7, we prioritise safety and legal compliance in every motorway breakdown scenario. Our approach is meticulously designed to minimise risks to you, our recovery team, and other road users. Understanding the complexities of motorway incidents is key to our operation.
Amber Flashing Warning Lights: Our recovery trucks are equipped with amber flashing warning lights, a crucial safety feature for high-speed road operations. These lights serve to alert oncoming traffic, significantly enhancing safety measures during the recovery process.
Trained Recovery Team: Our team's expertise in motorway recovery is invaluable in high-pressure situations. They are adept at rapidly assessing the environment, ensuring a swift yet safe vehicle recovery. Their experience is crucial in reducing the time your vehicle remains stationary on the motorway, minimising potential risks and road disruptions.
Advanced Recovery Operations & Fleet Capabilities
One Stop Recovery 24/7's fleet is specifically engineered for the unique demands of roadside and motorway breakdown recovery. We utilise advanced techniques and equipment to ensure a quick and secure resolution to your breakdown situation.
Efficient Recovery Techniques: Upon arrival, our technicians employ their skills and knowledge to determine the most effective recovery method. This might involve moving your vehicle to a nearby safer location or directly loading it onto our recovery truck, depending on the situation and vehicle condition.
Specialised Recovery Fleet: Our large recovery trucks are not only equipped with essential warning lights but are also capable of handling various types of vehicles. This versatility ensures that we can provide rapid and secure transportation off the motorway, catering to a wide range of recovery needs.
At One Stop Recovery 24/7, we are fully prepared to handle the challenges of motorway and roadside breakdowns. Combining rapid response with an unwavering commitment to safety and legal compliance, we offer a reliable and trustworthy service in critical situations.
Safe and Secure Breakdown Recovery Service for London, Berkshire, Middlesex & Surrey
In cases where on-the-spot repairs are not feasible, our breakdown recovery services come into play. Our recovery methods are carefully chosen based on your vehicle's specifications and the nature of the breakdown. We use flatbed trucks for vehicles that require extra care, such as luxury cars or vehicles with all-wheel drive. Our goal is to transport your vehicle to the repair shop or a location of your choice without causing any additional damage or wear. Ensuring the safe and secure transportation of your vehicle is our top priority, and our professional team are equipped to handle a variety of vehicle types and breakdown situations with utmost care and efficiency.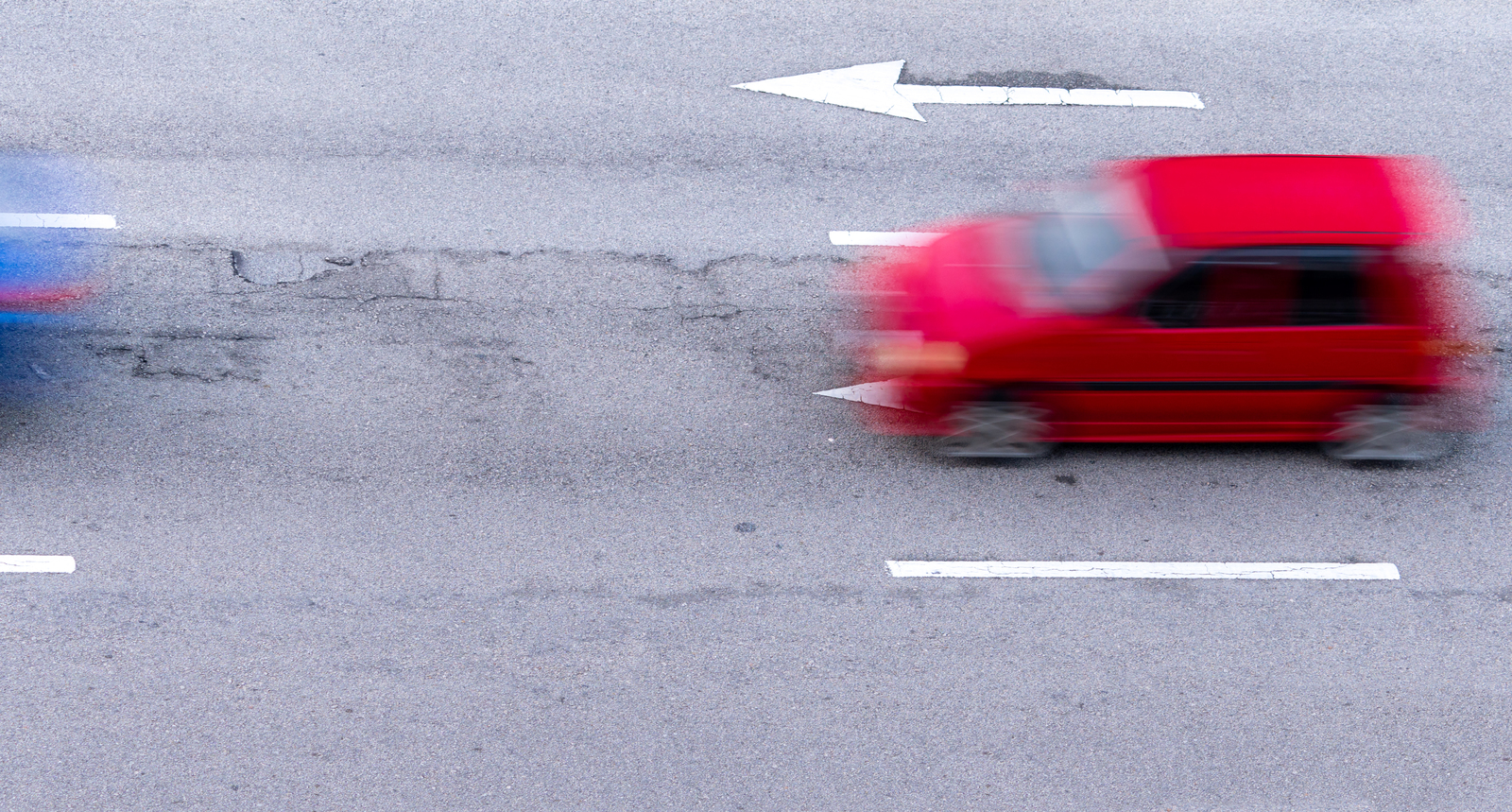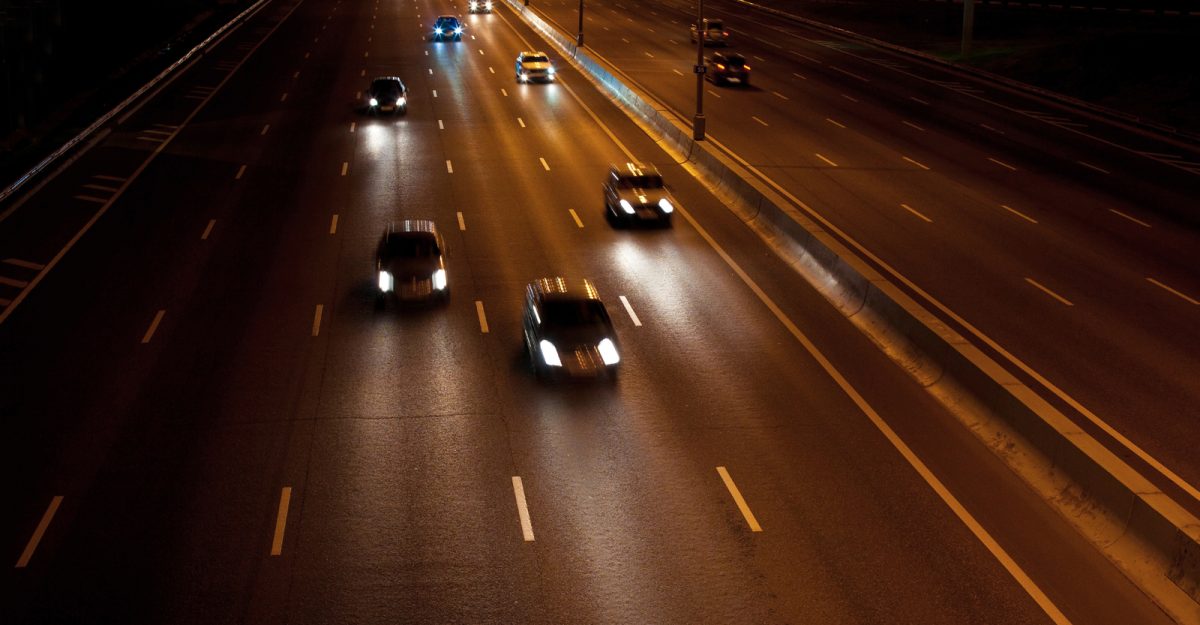 All-Encompassing Car Breakdown Services: From Simple Fixes to Major Recoveries
Our services extend beyond breakdown recovery. Whether it's a battery jump-start, tyre replacement, or a more complex mechanical issue, our team is equipped to handle it on the spot. And for situations requiring workshop attention, we ensure safe and secure transportation of your vehicle to a repair facility.
Excellent quick service highly recommend

Jennifer Noctor

Great service would definitely recommend. Were Very helpful, came at evening time quickly and went extra mile to help out. Gave a great price too.

Asad Qureshi

My car needed a jump start today while parked in slough station. A lovely gentleman was with me within a matter of minutes. Amazing service!!

sara kmeil

Staying Ahead of Vehicle Troubles
While One Stop Recovery 24/7 is always here for your emergency recovery needs, we also believe in empowering our customers with knowledge to prevent breakdowns. Here are some essential tips to help you maintain your vehicle and minimise the chances of unexpected breakdowns:
Battery issues are a common cause of breakdowns. Ensure your battery is in good condition and replace it every 3-5 years.
Ensure all your lights are functioning correctly for safe driving and visibility.
Keep an eye on essential fluid levels – oil, coolant, brake fluid, and transmission fluid. Low levels can lead to serious mechanical problems.
Brake System Maintenance:
Regular checks of your brake system, including brake pads, discs, and fluid, are crucial. Worn-out brakes can significantly impact vehicle safety and increase the risk of accidents. Ensuring that your brakes are in top condition is vital for safe driving.
Check your tyre pressure regularly and look for signs of wear and tear. Properly maintained tyres reduce the risk of blowouts and flats.
Engine and Air Filter Maintenance:
A clean air filter is essential for the proper functioning of your vehicle's engine. A clogged air filter can reduce fuel efficiency and engine performance. Regularly checking and replacing the air and engine filters as needed can prevent larger engine issues and maintain optimal vehicle performance.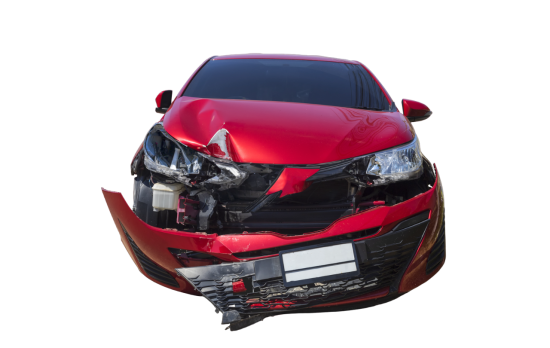 Safety Tips Whilst Waiting for your Breakdown Recovery
When you find yourself in a breakdown situation, especially in less accessible locations or busy motorways, knowing how to keep safe while waiting for recovery services is crucial. Here are some vital tips from One Stop Recovery 24/7 to ensure your safety during these stressful times:
If possible, move your vehicle to the side of the road or a designated emergency area. Avoid stopping on curves or where visibility is limited.
Turn on your hazard lights to alert other motorists. If you have a safety triangle, place it at a safe distance behind your vehicle to give other drivers advance warning.
If you're in a busy area, like a motorway, it's safer to remain inside your vehicle with the doors locked. Only exit the vehicle if it's in a safe location, away from traffic.
Be Cautious of Strangers:
While many people will stop to offer help, it's important to stay cautious. If you're unsure, stay inside your vehicle with the doors locked and windows up.
Keep Emergency Supplies Handy:
Always carry a basic emergency kit in your vehicle, including water, a flashlight, and a charged mobile phone for communication.
Don't attempt to fix your vehicle on a busy road. Wait for the professional assistance from One Stop Recovery 24/7, who are equipped to handle the situation safely.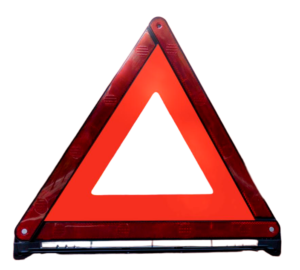 Rangbri confirm whereabouts and gave an estimate of arrival. Recovered my car on M25 from tyre blowout and delivered it to garage. Also got the motor starting again. Great service, thanks

Sharon Robins

Good value and reliable. Great customer service. Asked for details of vehicle and location before giving a reasonable quote. Arrived on time and delivered as promised. Would use again.

Simon Pritchard

Came to our rescue to boost our battery when broken down at dusk with two small children in the car. God communication and quickly fixed the issue and had us back in the road!

Charlotte Gower

In Addition to Breakdown Recovery, We Also Offer:
Our Complete Range of Services for Cars, Motorcycles & Vans
Our experienced staff deliver excellent car recovery service across London, Berkshire & Buckinghamshire. Our team has years of expertise in offering unbeatable services to the complete satisfaction of all our customers.
We offer a wide variety of services including:
Vehicle Towing and Rescue

24/7 Accident Car Recovery 

Breakdown Recovery

Nationwide Vehicle Transportation Service

24/7 Jump Start Service

24/7 Mobile Tyre Fitting Service

Scrap Car Purchase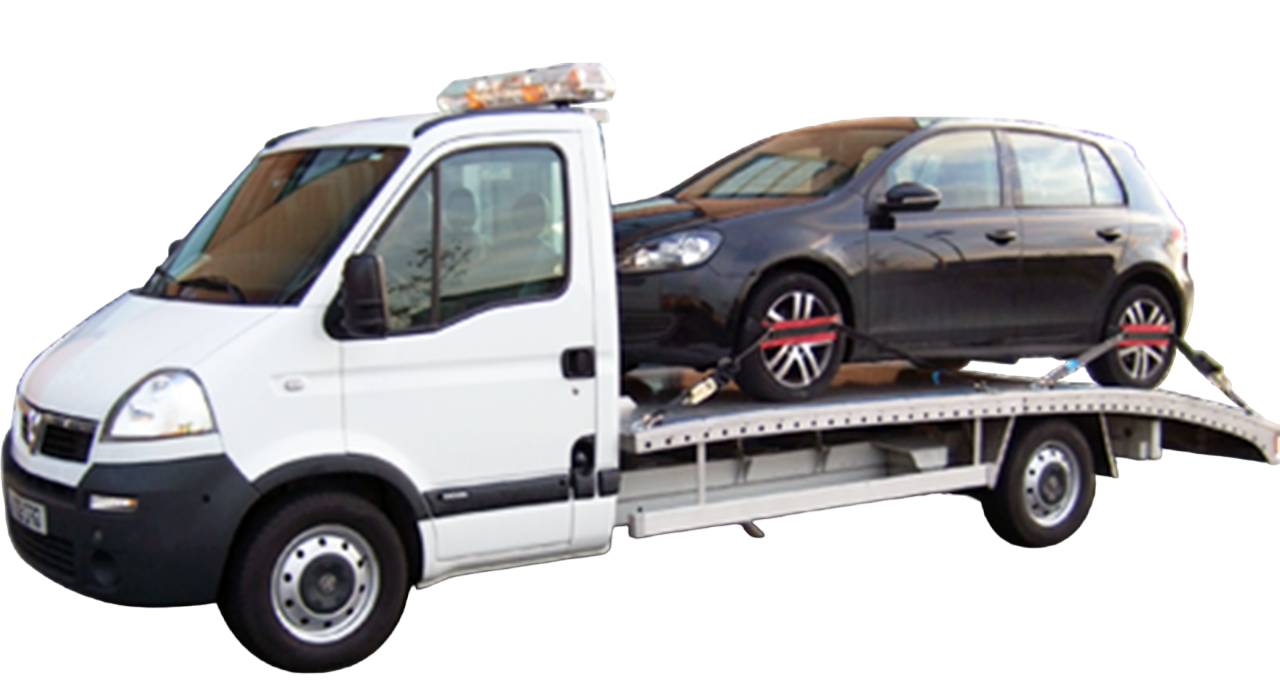 Benefits of Choosing One-Stop Recovery Services
When choosing One-Stop Recovery 24/7, you're embracing more than just a car recovery service—you're gaining a steadfast ally in every roadside emergency.
Exceptional Service in Every Call: We're not just about towing; we're about delivering a top-tier, professional recovery service that's both budget-friendly and of unparalleled quality. Serving London, Berkshire, and Buckinghamshire, we promise swift response times that bring our expert technicians to you in moments, not hours.
Rapid Response, Anytime, Anywhere: Our commitment to rapid deployment is unmatched. Available 24 hours a day, our highly skilled team excels in efficiently managing any roadside emergency, from standard flat tyre fitting to jump starts and urgent fuel deliveries.
Expertise Meets Empathy: We blend technical expertise with a human touch. We prioritise your safety and comfort, striving to turn a stressful breakdown into a smooth, hassle-free experience.
Seamless and Cost-Effective Solutions: With us, you're choosing a seamless, economical, and reliable car recovery company. We guarantee not just to meet your expectations but to exceed them, providing a level of service that turns first-time clients into lifelong customers.
Choose Reliability, Choose One Stop Recovery 24/7
In the unpredictable world of vehicle breakdowns, having a dependable recovery service is not just a convenience – it's a necessity. One Stop Recovery 24/7 stands as your premier choice, offering unmatched reliability, rapid response, and a customer-first approach. We've built our reputation on trust, efficiency, and an unwavering commitment to your safety and satisfaction.
Your Peace of Mind is Our Priority
We understand that a vehicle breakdown is more than just a mechanical issue – it's a moment of stress and uncertainty. That's why we prioritise your peace of mind in every service we provide. From our rapid response on motorways to our careful handling of your vehicle, every step we take is guided by our dedication to your comfort and well-being.
Don't let a vehicle breakdown disrupt your life. Reach out to One Stop Recovery 24/7 for swift, skilled, and unbeatable customer service. Contact us today and experience the reassurance of having a trusted recovery expert always ready to assist you. Whether you're dealing with an emergency on the motorway or need a quick recovery from a remote location, we're just a call away.
Experience the peace of mind that comes with One Stop Recovery 24/7 – your reliable partner in any vehicle breakdown situation.
Amazing service, very quick and professional

Callum Goodwin

Good value and reliable. Great customer service. Asked for details of vehicle and location before giving a reasonable quote. Arrived on time and delivered as promised. Would use again.

Simon Pritchard

As a first time driver, my car broke down late at night and I was not familiar with the process of getting back to normal. One Stop Recovery provided me with quick and friendly service by transporting my car to the nearest garage for repairs. I was updated throughout the whole journey and received a lot of reassurance by Amaan. There was no hassle and my car was repaired the next day, where I was also supported by the team. Very grateful for them for going above and beyond. Would definitely recommend!

Sophia Rashid

FAQs about our Breakdown Recovery Service
Q. How long does breakdown recovery take?
A. One Stop Recovery aims for rapid response times. The exact time depends on your location and traffic conditions, but we strive to reach you as quickly as possible, often within 30 minutes from your call.
Q. How much does breakdown recovery cost?
A. The cost of breakdown recovery with One Stop Recovery varies based on the services required and the distance involved. We offer competitive pricing and can provide a quote based on your specific situation.
Q. Does car insurance cover breakdown recovery?
A. Some car insurance policies include breakdown recovery, but it's not universal. Check your policy details or contact your insurer to confirm. If not included, One Stop Recovery offers affordable services independently of insurance.
Q. What if my car breaks down and I don't have breakdown cover?
A. If you don't have breakdown cover and your vehicle breaks down, One Stop Recovery can still assist you. We offer emergency recovery services to all motorists, regardless of cover.
Q. How much does breakdown recovery cost without cover?
A. Without breakdown cover, the cost of recovery services with One Stop Recovery depends on factors like the type of service needed and the distance to your desired location. We provide transparent pricing upon request.
Q. How much will it cost to recover my car?
A. The cost to recover your car with One Stop Recovery is determined by the recovery distance and the type of recovery required. We offer a range of services and can give a tailored quote.
Q. What if a vehicle breaks down on a motorway?
A. If a vehicle breaks down on a motorway, One Stop Recovery provides swift motorway recovery services. We prioritise safety and efficiency on high-speed roads and respond rapidly to such emergencies.
Q. Is there free recovery on motorway?
A. Free recovery on motorways is not typically available. However, One Stop Recovery offers competitively priced motorway recovery services.
Q. How much does it cost to be recovered from the motorway?
A. The cost for motorway recovery with One Stop Recovery depends on various factors, including the length of the recovery and the type of vehicle. Contact us for a specific quote.
Q. Can you tow a broken down car off the motorway?
A. Yes, One Stop Recovery can tow a broken-down car off the motorway. Our fleet includes vehicles equipped for safe and efficient motorway recovery.
Q. How much does breakdown recovery cost without insurance?
A. The cost of breakdown recovery without insurance from One Stop Recovery varies based on the service needed and distance. We offer affordable rates and can provide a detailed quote.
Q. Does roadside recovery take you home?
A. Yes, One Stop Recovery's roadside recovery service can take you and your vehicle home, or to another location of your choice, depending on your needs and preferences.
Q. How much does it cost to be recovered from the motorway in the UK?
A. The cost for motorway recovery in the UK with One Stop Recovery is based on factors like distance and vehicle type. We ensure competitive pricing and can offer a precise quote upon request.