Don't let a car breakdown ruin your day – trust the experts at One Stop Recovery for reliable and affordable car recovery services in Uxbridge. Our team of skilled and qualified drivers can get you recovered as quickly and safely as possible, so you can be sure that your vehicle is in good hands with us. Contact us today to learn more about our car recovery services!
Are you a Slough, Berkshire driver looking for reliable 24/7 car recovery and breakdown services? Search no more! 
Wherever you need our services, here in Slough Berkshire or anywhere in the UK, our team is always available to help. Having access to expert car recovery and breakdown assistance has never been this easy. We are fast and efficient.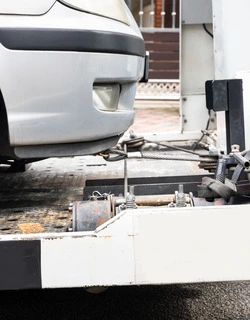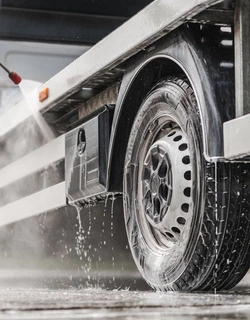 If your car has broken down and needs to be recovered in the Uxbridge area, One Stop Recovery is here to help.
We are a professional car recovery service that operates 24/7 with a team of skilled and qualified drivers and technicians. Our team of experts are well-equipped to handle any situation and recover your car efficiently and safely.
We understand that car breakdowns can be stressful, and we strive to make the recovery process as easy, fast, and stress-free as possible for you. With our reliable and affordable service, you can trust that your car is in safe hands. Let us handle everything for you and give you peace of mind.
The basics of Car Recovery
Car Recovery is a professional service provided to recover a vehicle that has become immobile due to an accident, breakdown, or another issue. It involves the removal of the vehicle from its current location and transporting it to a repair shop or other facility as designated by the owner.
Car recovery service may be delivered by towing the vehicle or using specialised lifting or hauling equipment while providing the necessary support for the safe transport of the vehicle.
Contact us today to learn more about our car recovery services!
What Makes Us The Leading Car Recovery
For every driver, car recovery is a critical service. It can determine whether your vehicle is able to be repaired and returned to the road or must be towed to a repair shop or scrapping location. Here are some of the key benefits of a Car Recovery Service:
Fast and efficient service
Car recovery services can be completed quickly and efficiently, allowing you to get back on the road as soon as possible.
Cost-effective services
Car recovery services are cost-effective and can save you a lot of money that can be incurred by ordinary car towing companies and substandard services.
Professional technicians
Experienced and qualified technicians are equipped with the necessary tools and equipment to provide you with a safe and successful car recovery job.
Hassle-free experience
Car recovery companies strive to make the process as stress-free and hassle-free as possible for their customers. They are committed to providing a service that is tailored to your individual needs.
Safety
The safety of your vehicle and its passengers is our top priority. We use all the necessary safety measures and procedures to ensure a safe car recovery experience for you and your vehicle.
As a driver, car recovery is a necessary service. The right car recovery team can help you get back on the road efficiently and securely. These advantages make car recovery an invaluable resource for drivers in the Uxbridge region.
What should you look for in a car recovery service?
When choosing a car recovery service, you should always look for one that is trustworthy, reliable, and experienced. It's important to make sure the company has all the necessary equipment, as well as experience in handling different types of vehicles.
Flexible
Car recovery services should be able to work around your schedule and provide flexible solutions for different situations.
Affordable
It's important to find an affordable car recovery service that offers you the best value for your money.
Qualified and Committed to safety
It is critical to make sure the technicians are qualified and capable of handling car recovery jobs. They should also be committed to safety and have all the necessary equipment and tools.
Professional and experienced
Look for a car recovery service that is professional and experienced in the field. They should be able to provide you with a hassle-free experience and get your vehicle back on the road quickly.
Car recovery services are a crucial aspect of vehicle ownership, so it's important to find a service that meets your needs and provides you with quality and reliable service. Regardless of what type of vehicle you have or where your vehicle is located, choosing a reliable car recovery service to transport your vehicle is essential for ensuring a satisfactory service.
Look no further than One Stop Recovery!
One Stop Recovery is a professional and seasoned car recovery service located in Uxbridge. Our technicians are highly qualified and have experience handling all types of vehicles, providing you with the best value for your money. We utilise only the most advanced techniques, equipment, and safety protocols to give you a smooth and safe experience.
At One Stop Recovery, we recognize the importance of getting back on the road quickly, safely, and cost-effectively. That is why we offer competitive rates and flexible solutions so you can easily get your vehicle recovered.
Final Thoughts
Here at One Stop Recovery, we offer a wide range of services to help you get your car back on the road. We understand that accidents happen, and we're here to help you recover your car without breaking a sweat. We offer a wide range of services, including 24-hour recovery, vehicle transportation, vehicle jump starting service, and tyre fitting service.
We take pride in offering affordable, reliable, professional car recovery services. Our goal is to help you get back on the road quickly and safely. Thank you for choosing One Stop Recovery Uxbridge!
Frequently Asked Questions about Car Recovery Uxbridge
Q: What type of vehicles can a car recovery company handle?
A: A car recovery company can handle a wide variety of vehicles, including cars, vans, trucks, motorcycles, and more.
Q: What areas does Car Recovery cover?
A: One Stop Recovery Uxbridge covers a wide area, including cities and towns in the local area.
Q: How quickly can I get my car recovered?
A: Car Recovery Services can recover your car quickly and efficiently, depending on the distance and type of vehicle. One Stop Recovery delivers fast and can reach you in a couple of minutes.