Car Recovery Beaconsfield
Welcome to One Stop Recovery – the place to come for dependable, reliable, and efficient car recovery services. From broken-down vehicles to flat tires and simple tows, we've got everything you need to get your vehicle back on the road fast. 
Our team of trained professionals specialise in providing stress-free car recovery at competitive rates – so you can get back behind the wheel without breaking your bank balance. With over 20 years of experience in the industry, you can trust us to care for your vehicle as if it were our own. Contact us today and let us show you why we're the go-to car recovery service in Beaconsfield.
Are you a Slough, Berkshire driver looking for reliable 24/7 car recovery and breakdown services? Search no more! 
Wherever you need our services, here in Slough Berkshire or anywhere in the UK, our team is always available to help. Having access to expert car recovery and breakdown assistance has never been this easy. We are fast and efficient.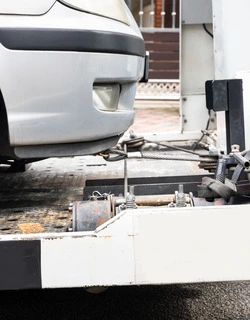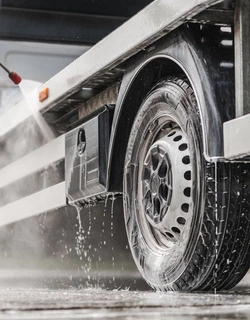 Car Recovery and its Benefits
Car recovery is a service that helps you get your vehicle from one location to another safely and efficiently. It involves the use of a tow truck and other specialized vehicles to pick up your car and transport it to a garage for repairs.
One of the main advantages of car recovery is that it provides you with fast rescue no matter the time of the day. This is especially useful if you are stranded on the side of the road, as it allows your car to be removed from the road quickly and safely.
Other Benefits include the following:
You won't have to worry about long delays in finding help.

You'll be able to get back on the road as quickly as possible.

You can rest assured knowing that your car is being taken care of by a professional team.

The service protects you from being stranded.

Even if your car is not in drivable condition, the recovery team can safely take it to the nearest garage or another location.
With its benefits and services, Car Recovery can be a lifesaver. The company may also provide roadside assistance and additional services such as tyre changes, battery jump-starts, and more!
Different Types of Vehicle Recovery Services
Car Recovery offers a wide range of services to get you and your vehicle off the road as quickly as possible. Depending on the situation, there are various types of vehicle recovery services available:
Tow Truck Service
This type of service is best for those who need their vehicles towed due to mechanical failure or an accident. The tow truck will take your vehicle to a nearby garage for repair or further assistance.
Accident Recovery Service
If you're involved in an accident, a car recovery service can get your car off the road and transport it to the nearest garage for repair.
Tyre Fitting Service
Mobile tyre fitting is a convenient service that allows you to install new tyres or change your vehicle during an emergency without visiting a tyre shop. A technician will come to your location with all the necessary equipment and materials to remove your old tyres and install new ones.
Roadside Assistance
If you're stranded with a flat tire, empty gas tank, or dead battery, a roadside assistance service can help you get back on the road. Roadside assistance can bring a tow truck to rescue your vehicle and bring it to the nearest garage for repair.
Jump Starting service
Jump start service is a type of assistance that helps get a car with a dead battery started. It involves using a portable power source, such as a jump starter or jumper cables, to transfer electricity from a working vehicle or external power source to the battery of the stranded car. This temporary boost of power allows the car to start and can get you back on the road in a matter of minutes. Jump start service is a useful option for those who find themselves with a dead battery and no way to charge it,
Frequently Asked Questions about Car Recovery Beaconsfield
Q: Why do I need a car recovery service?
A: When your car experiences an accident, breakdown, or any other emergency, car recovery services help get it back on the road as soon as possible. These services often include roadside assistance, tow trucks, and skilled mechanics to perform necessary repairs. Trust that your car will be in good hands and back on the road promptly with the help of car recovery services.
Q: How quickly will my car be recovered?
A: The duration of a car recovery can vary depending on the nature of the emergency and the distance to the nearest garage. In general, most car recoveries are completed within a few minutes to a few hours.
Important factors to consider for choosing the right Car Recovery Service
When searching for the right car recovery service, it's important to consider a few things.
Here are some of the factors to take into consideration before making your decision:
Check that they have 24/7 availability and that their services cover all types of vehicles.

Make sure that their team is experienced and knowledgeable about the type of car you drive.

Find out if they offer any special discounts or deals to save you money.

Research customer reviews and testimonials to get a feel for the quality of their services.
By considering all of these factors, you can ensure that you're getting the best car recovery service for your needs. Don't hesitate to ask questions and get as much information as you can before making a decision. This way, you'll be sure that your car is in good hands!
If you run into any issues or problems with your car, Car Recovery is the perfect solution. With their fast response time, knowledgeable staff, and wide range of services, you'll be back on the road in no time. So make sure to take a look at your options and see which car recovery service is right for you!
Try the proven services from One Stop Recovery!
One Stop Recovery is a trusted car recovery service that has helped many individuals get their cars back on the road here in Beaconsfield. With our reliable services, car recovery doesn't have to be a stressful or intimidating experience. We can get your car back on the road quickly and safely. To ensure that you have a smooth and hassle-free experience, we are fully equipped with modern types of equipment and a team of experts to provide car recovery services for your needs. 
Don't let a wrecked car spoil your plans for the day. With our fast response times and excellent customer service, One Stop Recovery's car recovery services in Beaconsfield will get you back on the road in no time. You won't regret choosing us for your car recovery needs. Contact us today and get back on the road. Our proven services will ensure the following:
Safe recovery and transportation of your vehicle to the nearest garage.

Quick response times for urgent recoveries.

Efficient service done right the first time.

Affordable prices without compromising on quality. 
Our team of experienced mechanics is always dedicated to providing the best car recovery service in Beaconsfield. Get back on the road today with One Stop Recovery. We'll get you home in no time!
So don't wait. Contact us now for more information about our services, and let us provide you with a reliable and hassle-free car recovery experience.