Leading Vehicle Transportation Slough Berkshire
Are you looking for a reliable transportation service in Slough, Berkshire? Do you need to move your vehicle safely and quickly, no matter the size or make of the car? Then look no further – we have the perfect solution!
Our experienced team provides safe, cost-effective transport solutions for your automotive needs.
Are you a Slough, Berkshire driver looking for reliable 24/7 car recovery and breakdown services? Search no more! 
Wherever you need our services, here in Slough Berkshire or anywhere in the UK, our team is always available to help. Having access to expert car recovery and breakdown assistance has never been this easy. We are fast and efficient.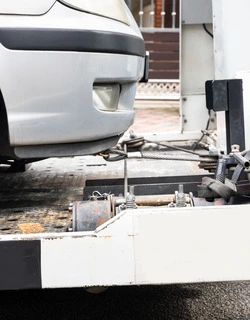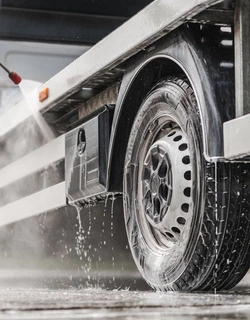 Are you looking for Car Transport in Berkshire Area, UK?
One Stop Recovery is the company you can trust to get your brand-new car or used car to any destination in the UK. We have been in the car transportation business for many years in the UK, and we know how to get your car to any location and any time efficiently without a scratch.
We work with manufacturers such as Mercedes-Benz, Volkswagen, Ford, and Seat, as well as many leading garages and showrooms all over the UK. We offer bespoke services that will meet your needs, whether you are transporting a single car or an entire fleet.
Contact us today to get started.
Vehicle Transport: One-Stop Recovery Services
We provide professional car delivery services all across Slough Berkshire and its environs. We are equipped with all sophisticated tools and powerful trucks that will get your car to your chosen location without a dent. 
The service is appropriate for uses like:
Vehicle transport for maintenance, MOTs, etc., from home to a garage.

Moving vehicles for imports and exports.

Transport vehicles to showrooms and trade sites.

Special events such as Track Days and Rallies.
We can assist you in getting your non-road legal vehicle wherever you need it.
Benefits of Choosing One-Stop Recovery for Car Transportation
One Stop Recovery is a leading professional Vehicle Transportation Slough Berkshire service provider. We provide top-of-the-line services to our clients, including:
Convenience

Your vehicle is handled with care

Fully insured Vehicle Transport

Peace of mind as your car is moved by experts

Dedicated team members are available 24/7

High-quality trailers and vans

Competitive Rates

Reliable, Professional Service
Tips on Saving Money on Car Transport
Choose One Stop Recovery for a safe and reliable vehicle moving service at affordable rates.

Consider dropping off and collecting your vehicle from nearby locations if available – this will reduce costs significantly.

Choose professional vehicle transportation from Slough Berkshire company. We work with car manufacturers, showrooms and garages, including Ford, Mercedes Benz, Volkswagen and Seat.

Make sure you have all the necessary paperwork, such as insurance documents, before booking your transport service. It can save time and money in the long run by avoiding any potential delays or additional charges due to incorrect information being provided at the last minute.

Check reviews of the vehicle transporting companies in Slough Berkshire before deciding which one to use – this helps you ensure they have a good reputation.
Frequently Asked Questions about Vehicle Transportation Slough Berkshire
Q: What type of vehicles can you transport?
A: We can transport cars, vans, motorcycles, and other small vehicles.
Q: How long does the Vehicle Transportation process usually take?
A: The Vehicle Transportation process typically takes 1-3 days from pick up to delivery. However, this may vary depending on the size of your order and location.
Q: Can you deliver nationwide?
A: Yes, we deliver nationwide. So if you would like your vehicle transported from Slough Berkshire to any location around the UK, we are the company to trust.
One Stop Recovery 24/7 vehicle transportation service will transport your vehicles safely to any location of choice without stress. Our top-quality service guarantees peace of mind as we are equipped with the latest technologies to move your car without getting the tiniest dent.
We have modern hauling vehicles furnished with the latest tracking technology and customised protection equipment that ensures secure delivery at all times. One Stop Recovery Services is your one-stop shop for peaceful car transportation.
Whether you're shipping your car out-of-state or just across town, our comprehensive vehicle transport services will bring satisfaction every step of the way.
Contact us today to discuss more.